Geraci Law Cottage Grove Bankruptcy Attorneys
8658 S. Cottage Grove Ave. #406
Chicago, IL 60619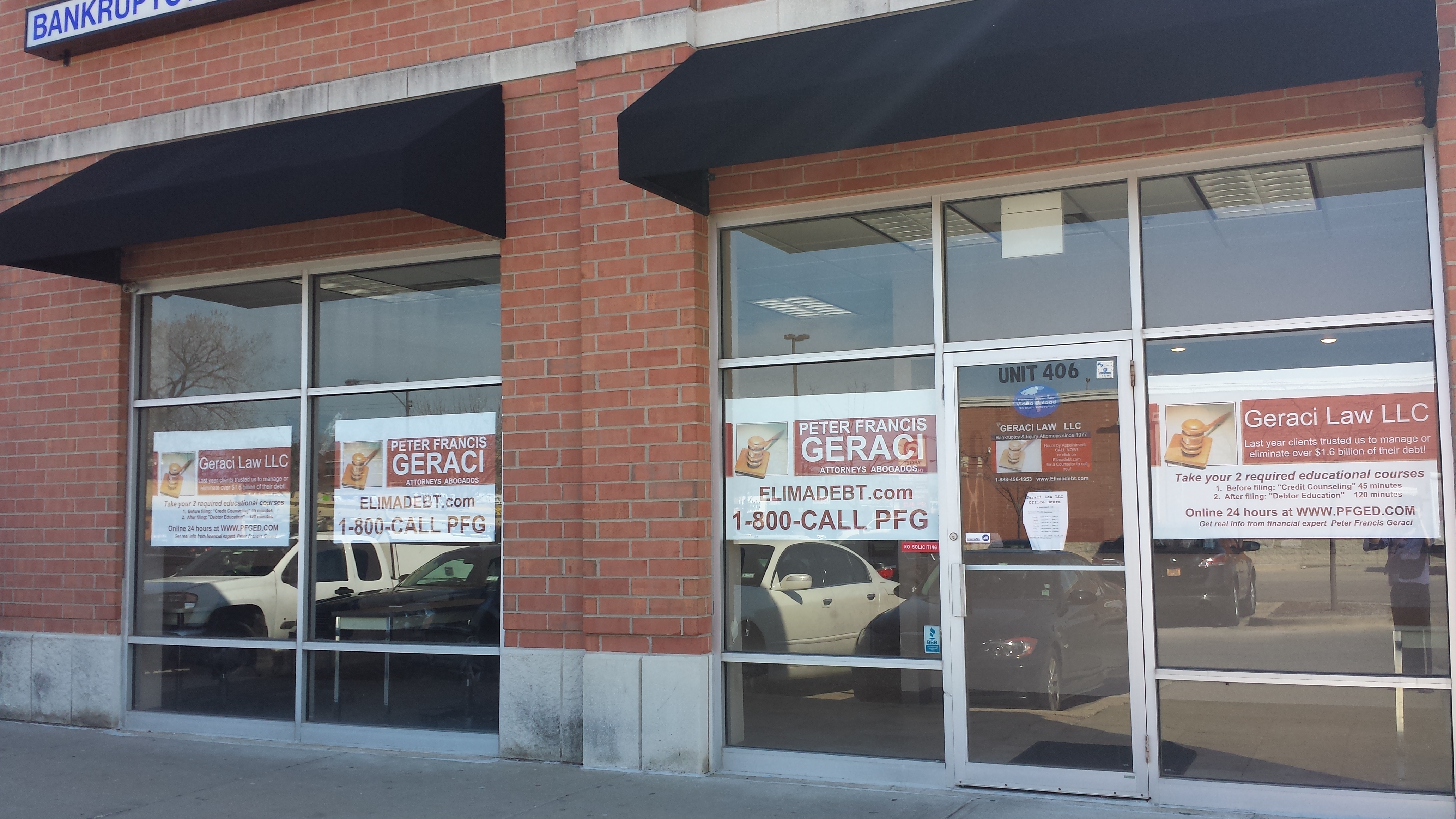 Peter Francis Geraci (PFG) founded Geraci Law in 1977 as the law offices of Peter Francis Geraci. Visit www.peterfrancisgeraci.net for more information about the "real PFG", attorney Peter Francis Geraci. To make an appointment at Geraci Law if you live in Chicago near 86th and Cottage Grove click here and enter your zip code.
Peter Francis Geraci's ties to the city of Chicago spread throughout the entire city since he resides on the north side of Chicago and goes to court over various matters and wrong doings in the city. He is truly more than just a bankruptcy attorney for the Chicago area because he spends time genuinely caring about the community Spent his law school days at Depaul University and currently has owns property on the Northside of Chicago.
Geraci Law Cottage Grove court proceedings are heard downtown Chicago at the Dirksen Federal Building http://www.ilnb.uscourts.gov/ at 219 S. Dearborn St., Chicago, IL, 60604.
We're conveniently located at 8658 S. Cottage Grove Ave #406 Chicago IL 60619 in the Chatham Village Square Shopping Center (NEXT TO AT&T). That's 87th & Cottage 2 minutes East of 94. EASY and FREE PARKING in Lot. Buses 4 & 87 stop right there. Great Shopping @ Target, Nike, Lane Bryant and Foot Locker.
If you need debt relief, and are near cottage grove, visit the Geraci Law Bankruptcy Attorneys at 8658 S. Cottage Grove Ave. Chicago, IL 60619.