Geraci Law Gurnee Bankruptcy Attorneys
5465 Grand Ave. #106
Gurnee, IL 60031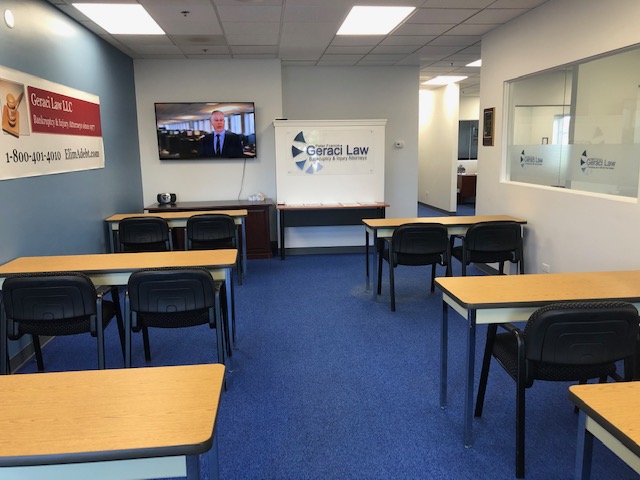 Geraci Law was founded by Peter Francis Geraci in 1977. We are one of the largest consumer bankruptcy law firms in the entire country, and we have over four decades of experience in helping our clients get out of debt. Geraci Law operates over 24 conveniently located offices in the Chicagoland Area as well as 6 more offices just across the border in Wisconsin, but if you live in Lake County your closest office is likely our Gurnee location.
Gurnee has a long history dating back to 1835, when the first settlers came on foot and by horseback via the Erie Canal and Great Lakes. The name Gurnee is said to have come from an early settler Louis J. Gurnee who did the majority of the surveying for the railroads in the area. In 1840 the entire population of Lake County was only 2,634. We have filed more successful Chapter 7 and Chapter 13 Lake County bankruptcy cases in the last six years than people that existed in Lake County in 1840! Our newly renovated Gurnee Office is located at 5465 Grand Avenue in Gurnee, which is right down the road from the Gurnee Mills Mall and sandwiched right in between the entrance to Six Flags Great America and the I-94 exit ramp.
Six Flags Great America is Illinois premier entertainment park, and Gurnee Mills Mall offers a large variety of restaurants, shops, and entertainment. Our office is easily accessible from any suburb in Lake County, and when the weather is nice, we can even hear the screams from people riding roller coasters at Six Flags Great America right from the office! The Geraci Law Gurnee Office is run by attorneys Marc Affolter, Megan Hayes, and Scott Greenwood. If you would like to see more about our Gurnee attorneys check out all of their amazing Google Plus reviews by Googling Geraci Law Gurnee!